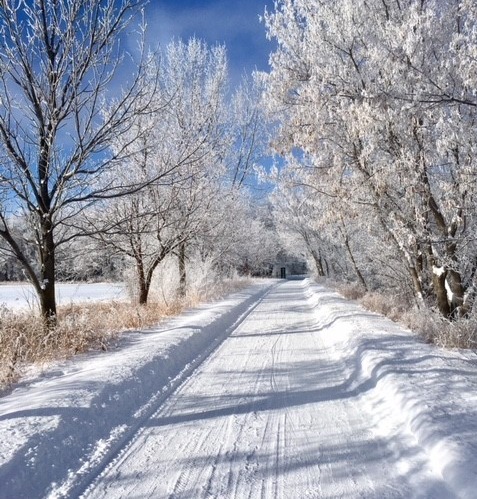 What comes to mind when you think of Saskatchewan? For those who have never visited the province, words like cold and flat may come to mind. Or you may have heard that it is an agriculture province, nicknamed 'Canada's Bread Basket.'
We can't argue with the first descriptor; it is awfully chilly right now (all of Canada has been in the deep freeze this month). But we know warm weather is right around the corner (Saskatchewanians are an optimistic bunch!) Describing Saskatchewan as flat is debatable, since the top half is covered in trees and lakes (which we take full advantage of in summer months, when temperatures hit +30C).
The province's lower half contains some of the best farmland on the planet, where farmers grow top-quality cereal crops, like wheat for bread and pasta, and barley for beer. We're also known for canola – a very healthy oilseed crop. And we are a major producer of lentils and chickpeas. These new crops, developed at our public and private research facilities, have had a significant impact on the Canadian economy.
Knowing that crop diversity is a good thing, Ag-West Bio helped create the Diverse Field Crops Cluster (DFCC), announced in January, to advance research on seven high-potential crops. This will give farmers more cropping options and consumers more healthy food choices – while growing our provincial economy.
The Protein Industries Canada (PIC) supercluster is hiring staff and preparing to launch a call for proposals in the spring. PIC is assembling resources from Canada's prairie provinces and beyond. Its activities will encompass the entire plant-based protein value chain – with the end-goal of adding value to prairie-grown crops.
I hope you enjoy the following stories. We welcome articles from our members (please find the guidelines here). To keep up with news and events in Saskatchewan's bioscience industry, watch for our Weekly Update. Like us on Facebook, follow us on Twitter and LinkedIn, and subscribe to our YouTube channel.