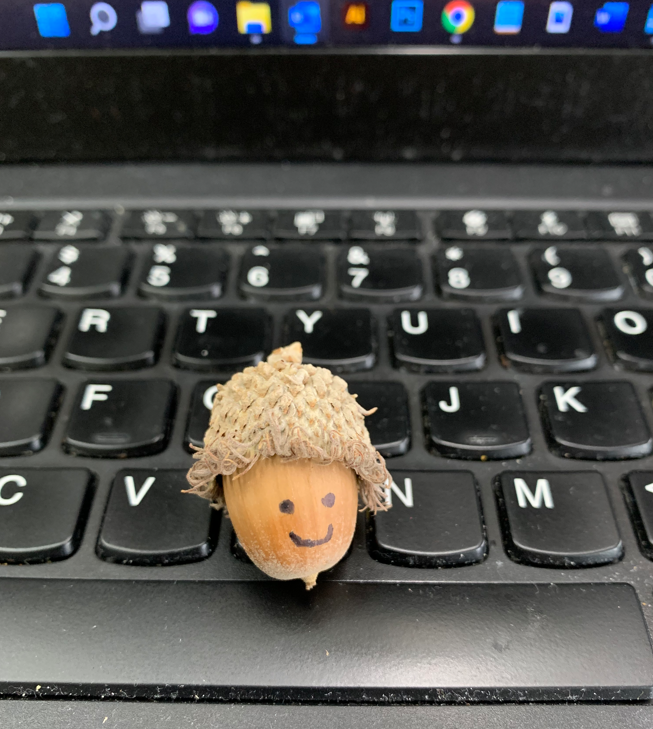 Thank you to our members who submitted stories for this Bulletin!
(Scroll down to see the articles).
Less than two months to Christmas! The snow hasn't stuck yet, but I'm sure that will change soon. Winter tires are on and I've located my boots and toque, so I'm ready.
What have we been up to over the last few months? Here are a few highlights:
In August, staff members headed down to Indian Head to tour Delage Farms for the Doolie Project – an agriculture outreach program that is also a tribute to the late Marc Delage. We also hosted our member barbecue and a Women in Bio networking event, both at Boffins (it was great to see a good turnout for both); and we helped organize tours for delegations from Argentina and France.
After a summer of planning, we hit the ground running in September with Global Biotech Week and a full slate of industry networking and science outreach activities. We just wrapped up the final activity – a poster competition for elementary students (read about it below).
Right on the heels of Global Biotech Week, our partners over at the GAAP organized the itinerary for the second Navigate program. Five food innovation companies from four countries visited for a week in October, and we are grateful to the member companies who hosted presentations and tours. Read a review of the group's adventures below.
After a summer hiatus, The Knowledge Farm was back in business in October. In partnership with Innovation Saskatchewan, we hosted a well attended Lunch and Learn on Government Grant Writing. Following the speaker, Saskatchewan entrepreneurs engaged in an energetic discussion about obtaining grants to increase their funding. This week at The Knowledge Farm, we are hosting, What's the Buzz on Biologicals? an exploration of the history of agricultural biologicals in Saskatchewan and a discussion of the current sector activity. Did you know the world's first phosphorous inoculant was developed here in Saskatoon?
On November 21st our final Sprouting Success Speaker Series event, Ag Innovation & Your Bottom Line, will be held at Mosaic Stadium during Western Canadian Agribition, focusing on innovative technology in beef production, with guest speakers John and Deanne Chuiko, ranchers from northwest Saskatchewan. This will be followed by the Beef Innovators' Breakfast, in partnership with Saskatchewan Cattlemen's Association on November 23rd.
We're pleased to have Steve Balaban of Mink Learning as the facilitator for our Investment Readiness Bootcamp on November 29th. For startups, finding investment capital is difficult, but being prepared and educated for the process increases success rates! Steve is a trusted educator and teaches private equity at the University of Waterloo. The full-day bootcamp is offered at a significantly reduced rate for AWB members. Click here to learn more and to register.
For more information about upcoming events and activities: visit our event calendar, sign up for our Weekly Update, like us on Facebook, follow us on Twitter and LinkedIn, and subscribe to our YouTube channel!
~ Jackie Robin