In early October, Saskatoon's POS Group of Companies announced the acquisition of INCON, a short-path and fractional distillation facility in Batavia, Illinois. The facility is one of only three of its kind in all of North America and its acquisition is major gain for POS. With 75% of its current business already in the United States (US), POS plans to use the 24,750 square-foot facility to better serve its US clients. This acquisition is the company's first physical foray into the US market and strengthens its position for global expansion.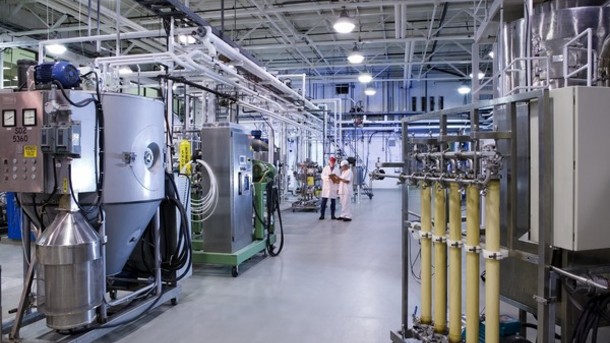 The INCON facility has four processing lines, from lab to commercial scale. The acquisition expands POS's bio-based processing capacity, with a particular focus on lipid processing.
"This facility will help us better serve our clients, and will be operated as a contract R&D / toll processing centre," says Dale Kelly, POS president and CEO. "Its technology and the upgrades made over the past five years will offer our clients a unique facility to create innovative new processes and products."
Through the new facility, POS can serve industries with several bio-based service needs:
– Short-path distillation
– Fractional distillation
– Continuous ethylation
– TG re-esterification
– Increased large tank capacity, blending, and tanker unloading
These technologies are imperative to fish oil companies, the fragrance and flavor industries, and other bio-based organizations and industries.
Tom Gottemoller, who joined POS from Archer Daniels Midland Company (ADM), will oversee the site. Gottemoller worked at ADM for 24 years as Director of Food Processing and served on POS's Board of Directors for 14 years. With degrees in Engineering and Agricultural Chemistry, and a Masters in Business Administration, his significant understanding of manufacturing facilities and the ingredient industries will be a benefit to POS clients and position the company for further growth.
POS Group of Companies includes POS Bio-Sciences, an R&D bioprocessing facility located in Saskatoon that has been customizing inventive answers for clients across the global market place for over 40 years. POS creates value-added products and ingredients from biological materials of all kinds, for uses in food supplements, nutraceuticals, cosmetics, biofuels, and medical devices.
To learn more, please visit POS Bio-Sciences website.