Saskatchewan foodies know all about Gravelbourg Mustard. It has just the right amount of sweetness and heat. Be warned—if you try it you'll be hooked.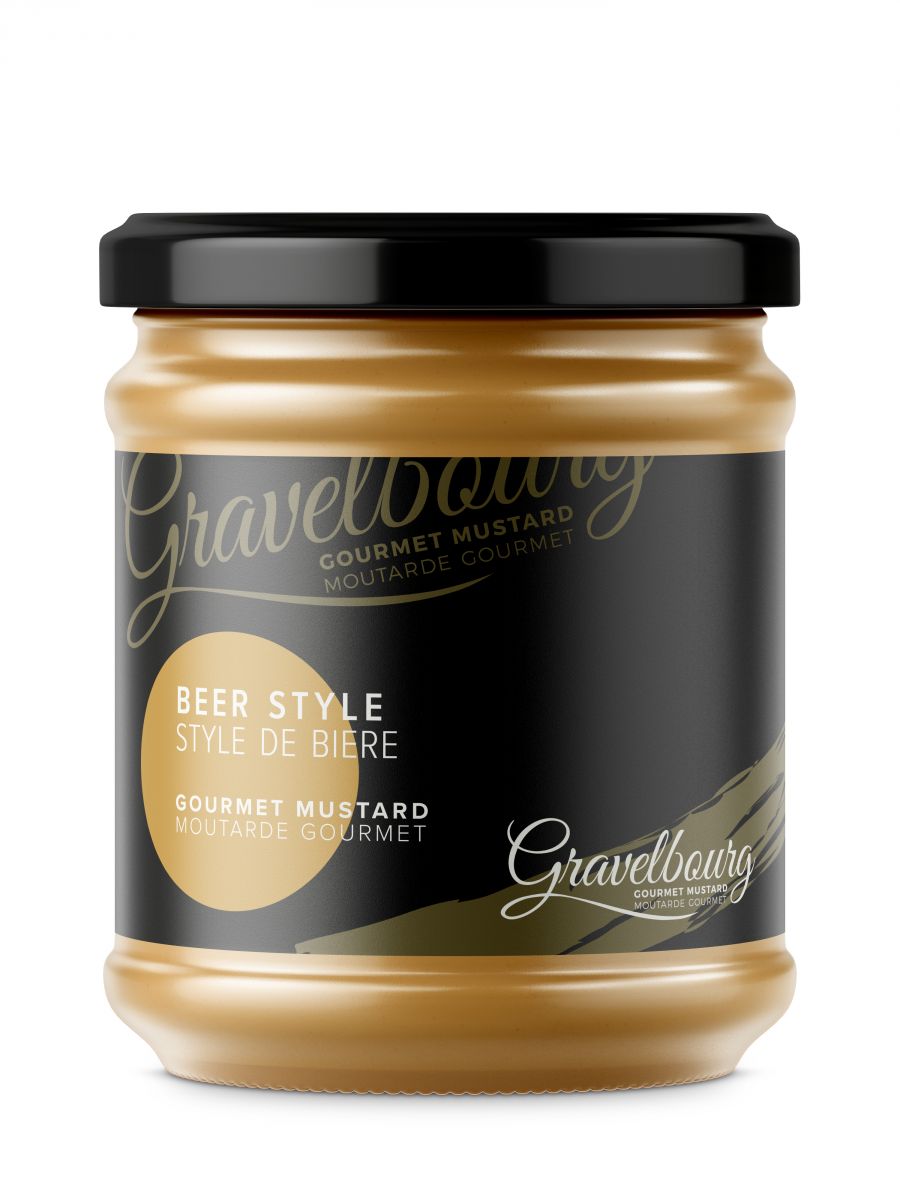 Val Michaud, owner of Gravelbourg Mustard based in the town of the same name, was not always in the food industry. Her first business was a hair salon which she opened at the age of 19. Twenty-five years later, the Gravelbourg Mustard business came up for sale and she decided to make the switch.
"When I purchased it in 2011, the business consisted of four recipes and a small amount of product," says Michaud. "I kept two of the recipes, reformulated the other two to my liking and began production." She ran both businesses for two years before switching to selling mustard full time.
Eight years later, Gravelbourg Mustard offers 14 products: 10 mustards, mustard seed, a mustard rub, dry mustard and a salad dressing. "We are hoping to also release five more new products this year," she says.
Michaud began production with some help from family members in a certified kitchen in Gravelbourg. With the expansion of her business she now has a contract with the Saskatchewan Food Industry Development Centre (Food Centre) to process 1,000 kg of product at a time.
"I come up with the new recipes and then have the Food Centre provide nutritional and shelf life information. The Food Centre processes the product and gets it shelf-ready."
Michaud is the only full time employee. Besides her contract with the Food Centre, she has also contracted administration and social media support.
The business under Michaud's leadership has grown exponentially. In 2018 alone, her sales increased by 260 per cent, far surpassing her sales targets. Since 2011 she has found new markets for the product, struck a deal on CBC's Dragon's Den, and created a cookbook to show loyal customers how to incorporate her favourite super-food into a wide variety of recipes.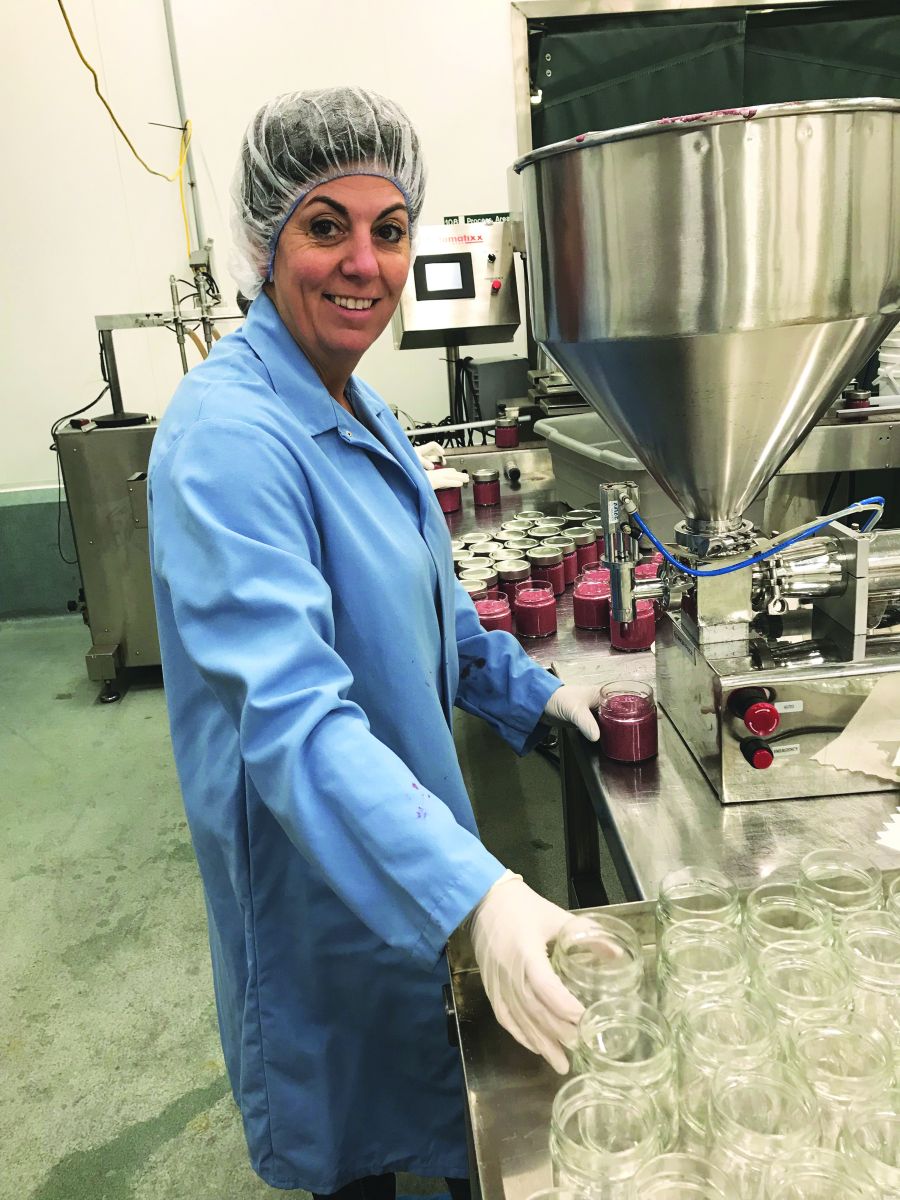 Michaud is proud of being the only gourmet mustard producer in Saskatchewan. "Awareness of local foods, or at least Canadian foods, is growing. People want Canadian products," she says. "I'm passionate about my company, but also passionate about where we live. I want my customers to know this is a Saskatchewan product."
There are, however, some limitations to doing business in Saskatchewan. First is processing infrastructure. "Even though Saskatchewan grows 75–80 per cent of Canada's mustard, and 40–50 per cent of the world's mustard, we don't have a mustard mill. All of that resource gets sent out to Ontario for milling and then sent back to us to turn into the product."  
"Saskatchewan grows mustard well—Food Centre employees can tell Saskatchewan mustard seeds from those grown elsewhere by looking at them. They're bigger and better quality.
The second challenge is distribution, "getting your product out there, brand recognition, and competing with larger companies. Even if you're putting out a completely different product than prepared yellow mustard, I'm still up against them."
Michaud is a new member with Ag-West Bio. She has benefitted from several agricultural programs such as Growing Forward, the Saskatchewan Agri-Value Initiative, and the Saskatchewan Trade and Exporting Partnership. "I recently took part in a 10 week 'Agri-Value Training Program' through Ag-West Bio that supports western Canadian companies with coaching, training on marketing from packaging to distribution, logistics and financial planning."
Several companies from across Western Canada were matched up with coaches and mentors with deep experience in industry. "It was a really valuable experience," she says.
Michaud will continue to innovate with Gravelbourg Mustard, but she also wants to devote more of her time to mentoring fledgling business owners in the region. "It's really important to face some of the fears that you come across and to get out of your own way. Sometimes we stop ourselves from doing what we truly want to do. It has been soul expanding. My next step is to help young entrepreneurs, give them business advice and guidance, and mentor them. I want to give back to others."   
Visit the Gravelbourg Mustard website here.