by Colleen Christensen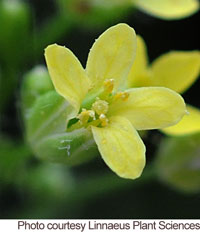 Everyone knows that Saskatchewan has the largest arable land mass in Canada. What that means is there are lots of entrepreneurs and government people who view Saskatchewan farmland as an optimal location to produce new crops for energy.
These great companies are actually located here and employ Saskatchewan citizens! Bioethanol and biodiesel were the hot topics a few years ago. The newest thing is bio jet fuel.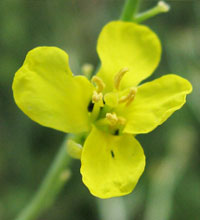 The Canadian and US militaries have both committed to finding renewable sources of fuel for their airplanes. In Europe, the push for commercial companies to use renewable fuels is strong. Two oilseeds are being promoted in Canada as sources of bio jet fuel – camelina and carinata. Both are cousins to canola.
Camelina is smaller than canola, pinkish/yellow and smaller than the size of BB pellets. Carinata is larger, but still has a small seed size.
Both camelina and carinata are roughly 40 percent oil. This means that a significant amount of meal will be produced by both oilseeds, if acreages for these crops take off.
Protein levels in the carinata meal are higher than canola meal, whereas camelina meal has a lower protein content than canola meal. Fiber in carinata meal is lower than that of canola or camelina meal.
Both carinata and camelina meal contain glucosinolates. The range of glucosinolates needs to be nailed down with more analyses.
Neither carinata meal or camelina meal are currently Canadian Food Inspection Agency approved ingredients. The University of Saskatchewan Animal and Poultry Science faculty and the Feeds Innovation Institute are working with local Saskatchewan companies that are trying to develop camelina and carinata oil as sources of biojet fuel. One of our objectives is to see if the meal from both crops would make a suitable feed ingredient for cattle.
Colleen Christensen is the Executive Director of the Feeds Innovation Institute at the University of Saskatchewan http://feeds.innovation.usask.ca/. Follow her on Twitter at @Christensen741.
Source: The Saskatchewan Cattlemen's Connection" voice of the Saskatchewan Cattlemen's Association.
www.saskbeef.com