by Stuart Smyth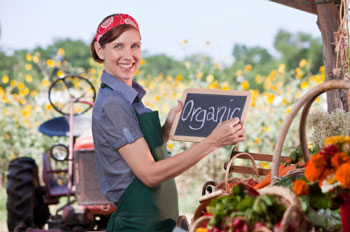 Numerous articles and reports have compared the production of organic and convention agriculture, concluding that on average, organic crop agriculture produces 25-30% less per acre. The most recent examination of the subject is a meta-analysis by Seufert, et al., (2012) that encompasses 66 studies containing 316 organic to conventional yield comparisons on 34 different crop species. Their analysis concludes that when organic and conventional agriculture is most comparable, organic yields are 34% lower.
Innovative methods and techniques are required to feed growing populations. Ann Tutwiler, Deputy-Director General of the Food and Agriculture Organization, has acknowledged this very challenge: "Agricultural production needs to increase by 70% worldwide, and by almost 100 percent in developing countries, in order to meet growing food demand." Over the next 20 years, there will be an additional 2 billion people requiring food. The time has come to question the merits of continuing with an agricultural production system that is critically inefficient.
The Food and Agriculture Organization (FAO) reported in 2010 that annual crop yields of 2% are needed to sustain the planet's existing population. Current yield increases are 1.2% and have slowed considerably over the past 40 years. A 2006 report by the FAO estimated that the number of people lacking food security in 2006 was 845 million. The report anticipated that there would be a one-third decline by 2015 to just under 600 million. The stark reality is that this figure has grown by over 40% and now stands at approximately 1.2 billion people.
Consumers of organic foods and products already pay price premiums for their consumption habits, and with organic products clearly labelled, discerning consumers have choices regarding food purchase. However, it is an extravagance available only to those living in affluent communities of industrialized (first world) nations. This, while 20% of the world's population faces a lack of food on a daily basis.
Some have argued that organically-produced foods are more nutritious and therefore are important for food insecurity. In a meta-analysis of nutritional content of organic and conventional crops and meats that spanned 50 years (1958-2008), Dangour et al., (2009) reviewed 162 nutritional publications and concluded that no nutritional differences existed between products produced conventionally or organically.
Others have convincingly argued that the challenge is not one of production, but rather one of distribution. There is considerable merit to this argument. The political conundrums facing many of the most food insecure nations, however, have to be viewed as a constant to the distribution challenge, not something that is going to miraculously end in the coming 20 years. If more food is produced per acre, more food can be distributed and more food will reach those facing food insecurity.
There is no other sector of our economy wherein 30 per cent inefficiency would be viewed as acceptable. Why is it tolerable in food production? As we witness increased resources being directed towards research focusing on yield increases for commodity agriculture, we also witness growing demands for organic products. Given that organic production is a process and does not start with an organically developed product, it would seem that agriculture is simultaneously facing polar opposite demands. Crop variety researchers are tasked with increasing yields, while consumers increasingly demand the production of crops that yield 30% less. This is not a sustainable road for agriculture.
As a leading industrial nation with an abundance of food production, Canada needs to be a global leader in investing in innovations and technologies that reduce food insecurities. Canadian politicians need to continue to lobby foreign governments to reduce trade barriers and improve food distribution networks, crop scientists need to be adequately funded to undertake their research on improving, among other traits, yield increases, and producers need to ensure that they are optimizing the production of all commodities.
The consumption of organically produced foods and products is a luxury that is only affordable to the upper- and middle-income classed within industrial societies. Yet, consumers are increasingly being asked to act locally and think globally. In endeavoring to follow this motto, consumers should increasingly question the global value of consuming inefficiently produced organic products.