For more than 30 years, Ag-West Bio has been a catalyst for innovation and growth in Saskatchewan's bioeconomy. Ken Donohue with Mediaplanet spoke to President and CEO Karen Churchill about how the province's highly innovative ag-science sector is advancing value-added agriculture.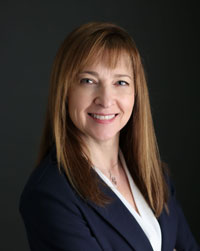 How important are ag-science and innovation in the bioeconomy? 
Innovation is the seed and agricultural science is what will help grow the bioeconomy. Canada has huge, untapped potential to be a global leader in the bioeconomy. The investment we've made in innovation has led to agricultural diversity, making it so we're not too reliant on one sector. 
Why is value-added agriculture important?
Increasing the economic value of agriculture is good for consumers, producers, industry, and the environment. There's increased consumer demand for more nutritious foods, and so we're diversifying what we grow to respond to this demand. Value-added production creates a need for new infrastructure and jobs, which contributes to a healthy economy and secure food supply.  
How does Ag-West Bio support startups and small businesses?
We have a wide range of support services, including networking events that foster the growth of new ideas. Our in-house experts work with startups to overcome some of the hurdles in getting their businesses going. We also provide seed funding to companies that have proven commercial capacity, to accelerate their businesses and leverage additional capital. We know that innovation is worth nurturing.  
What is the future of bioscience and value-added agriculture?
We are poised for tremendous growth. We have an emerging agri-food cluster in Saskatchewan, and national and international research and business talents are attracted to the province because they know the type of support we can offer. The concentration of agriculture knowledge here feeds research and development, which creates spin-off benefits.