Living in the modern world, we reap the benefits of biotechnology in every aspect of our lives. This may sound obvious to those of us working in the bioscience industry, but the average person may not realize how important biotechnology is.
"Biotechnology gives us life-saving medicines, earth-friendly products, and nutritious crops like canola and lentils that deliver billions of dollars to the Canadian economy every year. It benefits every aspect of our lives. Saskatchewan's contributions are extensive and worth celebrating," says Wilf Keller, Ag-West Bio president and CEO. 
Global Biotech Week is an opportunity to celebrate the innovation in Saskatchewan, where companies are active in a wide range of activities, including the development of crops, bioproducts, food ingredients, vaccines and medicines, bioremediation, and water recovery.
Ag-West Bio, with the help of a local volunteer committee, coordinates events during Global Biotech Week each fall, which ran this year from. The Cities of Regina and Saskatoon, and the Government of Saskatchewan all proclaimed the week of September 23 to 29 as Biotech Week. 
In a news release issued by the Government of Saskatchewan, Agriculture Minister David Marit says "Agriculture is a constantly evolving industry, and biotechnology helps us to keep up with the demands that come along with that. Thanks to cutting-edge research, our industry is making significant strides in areas such as environmental stewardship and disease resistance in crops."
Sixteen events were hosted in Saskatoon and Regina in partnership with 12 different organizations, with a total of 880 attendees taking in the various events. 
The week began with a kick-off luncheon featuring a creative menu featuring food ingredients donated by innovative Saskatchewan companies. Ag-West Bio President and CEO Wilf Keller delivered a keynote presentation. Keller says Saskatchewan has a culture of innovation going back decades. For example, there has been a lot of media recently around plant-based protein that has the appearance and texture of meat. Keller showed a CBC video that featured Saskatoon scientists talking about the benefits of using plant material to make meat analogues in 1972. The two scientists featured in the video (Jerry Shyluk and Barry Panchuk) were in attendance. It was a surprise to many attendees that this work has roots going back so far. 
Along with the kick-off luncheon, events included a science café in Regina called "Let's Talk GMOs" with University of Regina Research Fellow Jon McPhetres; Café Scientifique hosted a special Biotech Week lecture with University of Saskatchewan (USask) soil scientist Melissa Arcand; Innovation Place and the Canadian Light Source organized special tours; Saskatchewan Science Centre in Regina and Nutrien Wonderhub in Saskatoon added hands-on workshops for younger kids. In honour of the 100th anniversary of the USask Department of Soil Science, a soil-themed lecture was hosted by the College of Agriculture and Bioresources held at McNally Robinson bookstore in Saskatoon, presented by researcher Katherine Stewart. The movie "Before the Plate" was screened at the IMAX Theatre in Regina; and CropLife Canada hosted two Confident Conversations workshops. A Trivia Night was hosted at a downtown pub; and the 10th annual Biotech & Beer offered networking on Friday afternoon. Saskatchewan Polytech organized the 8th annual Amazing Biotech Race and celebrated the 50th anniversary of the BioScience Technology program. 
"The innovation and creativity of researchers in Saskatchewan's bioscience sector is extensive and deserves to be celebrated," says Keller. "Advancements due to biotechnology are helping feed a growing population in a more environmentally friendly manner. I look forward to seeing where they take us in the future."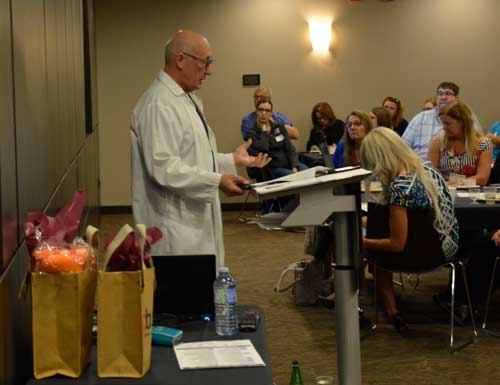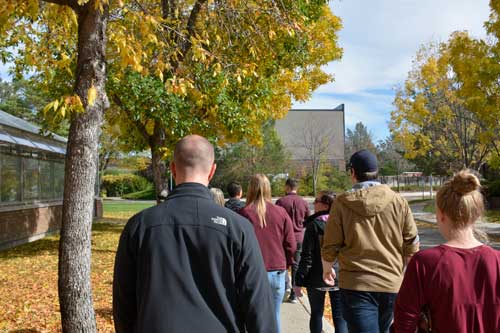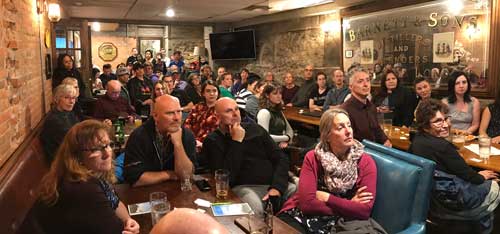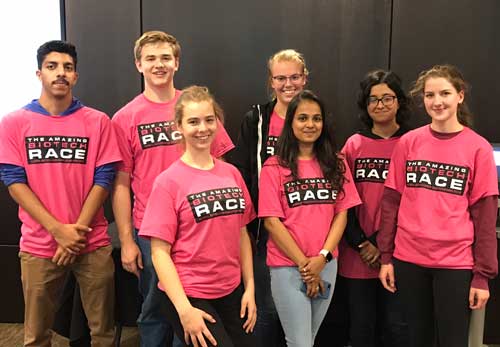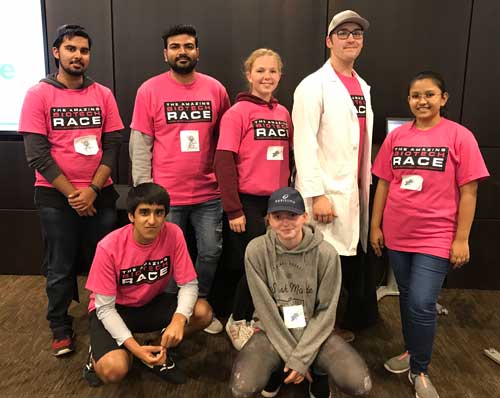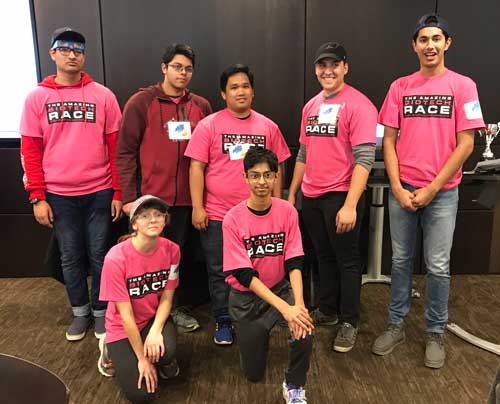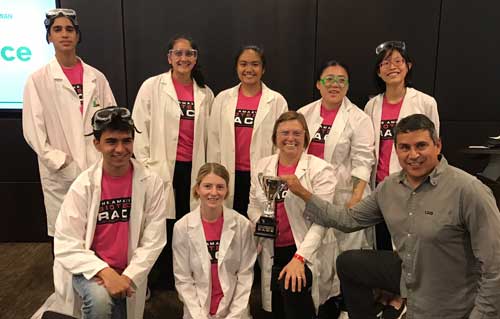 Photos (top to bottom): Wilf Keller delivers a talk on Saskatchewan bioscience innovation Innovation Place company tour Café Scientifique drew over 80 people Amazing Biotech Race winning teams
1st place winner with Blaine Chartrand, head of Sask Pollytechnics BioScience Technology program