by Elizabeth Shih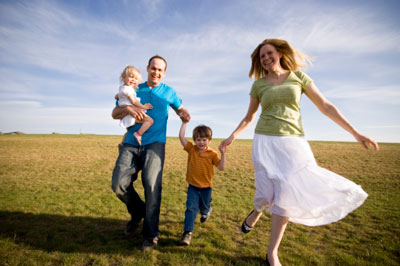 If the Health Opportunities Committee (HOC) of the Greater Saskatoon Chamber of Commerce could show how Saskatoon could "get to great" by being home to $300 million of revenue from the world's health market in the next 10 years, would you want to get onboard?
Co-chair of the HOC, Sanj Singh, says attending the The 2020 Health Vision Conference this fall, called "Getting to Great," will provide the necessary ticket. Singh is the CEO of a local biotech company, AdeTherapeutics Inc. He is also a member of the Board of Directors at The Saskatoon Chamber, and the national biotechnology industry association, BIOTECanada.
Although the public is often unaware, the health market is an engine that drives economies: from fetal health, measured by ultrasound; to the latest medical breakthroughs that yield healthier, longer and more vibrant lives. Each of these processes contributes to a worldwide health market with an estimated value of $7 trillion per year. The market is more than just physicians and hospitals; it provides the opportunity to innovate and develop products, services and solutions that improve our lives.
The 2020 Health Vision Conference will be held at the Western Development Museum from October 19-20, 2015. The event is co-chaired by local health industry leaders, Singh, Dave Dutchak (MD Ambulance) and Corey Miller (Saskatoon Health Region).
Keynote speakers will be Dr. David Delaney, Chief Medical Officer of SAP, and former U of S graduate student in Medicine; Neurologist Dr. Muhammed Shazam Hussain, Head of the Cleveland Clinic Stroke Program, who created the first mobile stroke program in the US; Saskatoon Neurosurgeon Dr. Ivar Mendez, who performed the first brain implant surgery in Canada and pioneered treatments for Parkinson's Disease (U of S); and Saskatoon geriatrician and innovator, and Saskatchewan Medical Association Physician of the Year, Dr. Jenny Basran (U of S).
Other sessions will include a roundtable discussion on innovation, moderated by Saskatchewan's Health Minister, Dustin Duncan. New to the biennial event will be a panel discussing how the "next generation" in health science will shape the industry, including U of S students in Business, Medicine, Nursing, Pharmacy, Physical Therapy, Computer Science, Engineering and Veterinary Medicine.
The conference will foster collaboration among innovators in respective business and investment communities, and in academia and applied research communities. Such collaboration could include developing nutrient rich food specifically for seniors; implanting hydration monitors within patients' clothing; preserving the soil with strategies that reduce fertilizer use; and cultivating crops that restore the ecosystems on which all health depends.
Singh notes that Saskatoon has unique world class assets and networks to provide products, services and solutions to the ever growing international market. In the past 10 years worldwide, he notes, biotechnology has outperformed the sectors of real estate, oil and gas, and mining. Twenty high-tech companies could "translate into $30 million in payroll" for Saskatoon "and a further $300 million to $3 billion in economic spinoffs for Saskatchewan."
Brian Bloom, of Bloom Burton Investment Banking (Toronto); and Jason Ding, Director, TEC Health Accelerator (Edmonton) will convey the opportunity and importance of health innovation to our economy and community.
Singh describes the initiative: "In this conference we're encouraging one set of investment behaviours…that begins to shape the mindset and culture about the importance of health and innovation. Whether they come from food, plant, soil or water doesn't matter; they're all connected, and how we interact with them ultimately impacts our health and our future."
Click here for more information or to register for the conference.
Or contact:
Elizabeth Shih
Elizabeth Shih Communications
Saskatoon, SK
shih.ea@gmail.com
(306) 242-7025
Kevin Meldrum
Greater Saskatoon Chamber of Commerce
kevin@saskatoonchamber.com
(306) 664-0704