A growing number of notable speakers will be heading to Fargo, North Dakota, Sept. 18-21, 2016, as plans take shape for the annual Agricultural Bioscience International Conference. The event, considered to be the premier global meeting promoting innovation in agricultural bioscience, is being held in the United States for the first time in its 20-year history.
Early bird pricing for conference registration ends on July 4, 2016 so register now at www.ABIC2016.com and save.
ABIC 2016 speakers include a diverse collection of researchers, scientists and industry leaders from around the world, who will focus on how they are using bioscience to increase production, enhance nutrition and produce higher quality food to meet the need for a more nutritional food supply in a changing world.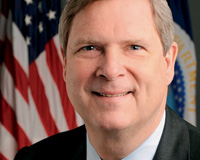 U.S. Secretary of Agriculture, Tom Vilsack, has been asked to kick off the event, which is expected to draw over 500 participants from around the globe. Named to the post in 2009, Secretary Vilsack expanded markets at home and abroad and led a comprehensive effort to improve the safety of the American food supply, implementing changes to food safety standards to prevent illnesses by reducing the prevalence of E. coli, Salmonella and Campylobacter in our meat and poultry.
Additional speakers added to the expanding line-up include the following: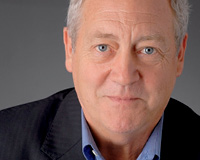 Dr. Patrick Moore
An independent ecologist and environmentalist with Ecosense Environmental Inc., Patrick Moore has been a leader in the international environmental field for over 40 years. A co-founder of Greenpeace, he is now a self-proclaimed Greenpeace dropout and sensible environmentalist with a vision for a sustainable future. In 2013, Moore co-founded the Allow Golden Rice Society, a non-profit organization dedicated to seeing Golden Rice approved for commercial agriculture.
To learn more, visit www.allowgoldenricenow.org or follow Dr. Moore on Twitter @EcoSenseNow.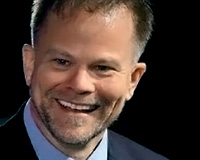 Dr. Kevin Folta
An accomplished educator, molecular biologist and researcher, Kevin Folta is professor and chairman of the horticultural sciences department at the University of Florida. He conducts research on plant genomics, how plants respond to light and the genetic basis of flavors. A science communicator with a wide following on social media, Folta actively participates in the public discussion of a variety of topics related to agricultural biotechnology, including new ways to make better food with less input.
To learn more, visit Dr. Folta's blog or follow him on Twitter @KevinFolta.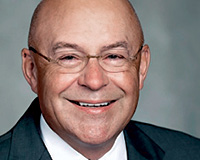 Dr. Robert T. Fraley
Robert Fraley has served as Executive Vice President and Chief Technology Officer at Monsanto Company since 2000. He has a long list of accomplishments, including serving as technical advisor to many government and public agencies and authoring more than 100 publications and patent applications related to technical advances in agricultural biotechnology. He was named 2013 World Food Prize Laureate, is a Fellow of the American Association for the Advancement of Science, and received the National Medal of Technology from President Clinton in 1999.
To learn more, read Dr. Fraley's bio or follow him on Twitter @RobbFraley.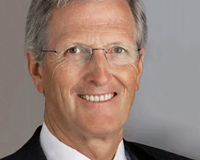 Greg Page
Over a career spanning nearly 40 years, Greg Page held a number of positions at Cargill, Inc., including CEO from 2007 to 2015 and Executive Chairman of the Board from 2013 to 2015. Over the years, he held numerous positions in the United States, Singapore and Thailand, including leadership roles with Financial Markets, the Red Meat Group, and Cargill Investments (China) Co. Mr. Page has also served as a director or independent director for many organizations, including Eaton Corporation, Deere & Company, Black River Asset Management LLC, Carlson Inc., and Viskase Companies Inc. He is a graduate of the University of North Dakota with a degree in economics.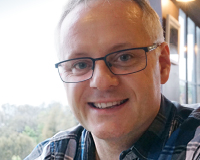 Dr. Carl Ramage
Over the past 20 years, Carl Ramage has supported the development of agbiotech products in Australia in various roles across the supply chain. A regulatory strategist well versed in navigating complex regulatory landscapes, he is skilled in process development, implementation and review. Ramage also directs the Center for Risk Communication Australia in Melbourne, Victoria, which is part of a global network of risk communications centers working to promote, research and apply risk communication in management. He completed his PhD at the University of Queensland.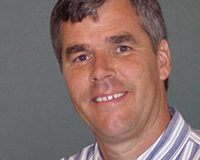 Dr. Jack Dekkers
Jack Dekkers grew up in the Netherlands, earning degrees from the Wageningen Agricultural University, and a PhD in animal breeding from the University of Wisconsin. While on the faculty at the University of Guelph, he worked closely with Canadian industry on genetic improvement of dairy cattle. He moved to Iowa State University in 1997 where he leads the Animal Breeding and Genetics group. His current research focuses on the genetic basis of feed efficiency and health in pigs and on the integration of quantitative and molecular genetics, including whole genome selection, with applications to swine and poultry.
Hosts for ABIC 2016 are the North Dakota Department of Agriculture, North Dakota State University, and AdFarm.
Past events have been held in Cologne, Germany; Melbourne, Australia; Cork, Ireland; Bangkok, Thailand; Johannesburg, South Africa; Rotorua, New Zealand; and Saskatoon and Toronto, Canada.
About ABIC
2016 will mark the 20th year of the Agricultural Bioscience International Conference (ABIC). Over 6,000 individuals from 68 countries and territories have attended ABIC conferences since 1996. After its inaugural year in Saskatoon in 1996, a second conference in 1998 led to the formation of an organization to oversee the ABIC concept, and to ensure continued success. Directors of the ABIC Foundation were drawn from several countries and the foundation was set up as a not-for-profit, charitable organization based in Saskatoon, Saskatchewan, and dedicated to building a better world through the application of sustainable agricultural technologies.
REGISTER by July 4, 2016 for Early Bird pricing!