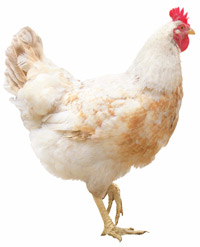 Camelina meal has been approved for the first time in Canada for use in broiler chicken feed.
Camelina is a drought tolerant oilseed crop that can be grown with low inputs on marginal land while providing valuable crop rotation benefits. Rich in protein and Omega-3 fatty acids, the inclusion of camelina in broiler feed will help produce healthier poultry products for Canadians.
Thanks to the efforts of the University of Saskatchewan, Department of Animal and Poultry Science and Feeds Innovation Institute with support of the Saskatchewan Ministry of Agriculture (ADF), the Canadian Food Inspection Agency (CFIA) has given approval for feeding cold-pressed non-solvent extracted camelina meal to broiler chickens at up to 12% inclusion. This work is continuing as the university is initiating a second application for approval for laying hens.
Smart Earth Seeds is a leading global camelina enterprise and has been working to develop camelina as a valuable new oilseed rotation crop in Western Canada. Smart Earth Seeds is an affiliate of Linnaeus Plant Sciences Inc., a leading developer of renewable feedstocks.
"This is a major step forward for camelina in Canada," says Jack Grushcow, founder and CEO of Smart Earth Seeds. "We are now able to develop local markets for our high quality camelina meal, making the production economics even more attractive. Due to its high concentration of Omega-3 oils the meal has been shown to produce Omega meat in broiler chickens – making it a great source of high quality feed.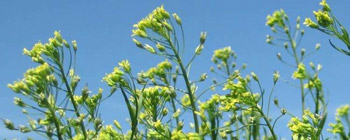 "We are especially excited about the opportunities available to develop regional crushing and processing for camelina," Grushcow adds; "This would decrease our reliance on the rail system and allow our growers to turn their crops into cash that much faster."
Smart Earth maintains a continuous camelina plant-breeding program unmatched in scale and scope. The company is focused on sustainable crop production and rural economic development. Grushcow says the company's goal is to add value at the farm gate and to build meal and oil processing infrastructure in local communities, while delivering an innovative array of value-added products derived from both camelina oil and meal.
Interested in growing camelina? Visit the Smart Earth Seeds website to learn more.