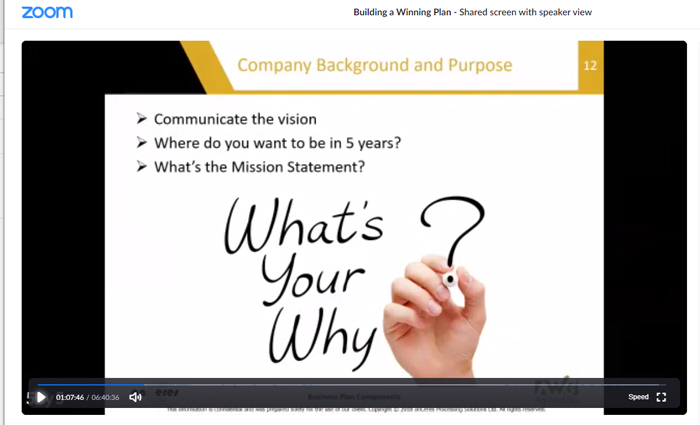 The one-week program was developed by Brad Bly, Ag-West Bio's Director of Commercialization, and targeted new entrepreneurs in the agricultural value-added processing sector focused on manufacturing ingredients for food, feed, and health markets. Corey Keith of 
Keith & Associates
was instrumental in the success of the program, serving as instructor and facilitator; and the program included seven guest speakers throughout the week:  
Trevor Pizzey, President, anCeres Processing Solutions
Brad Bly, Director of Commercialization, Ag-West Bio
Jenelyn Ong, Senior Advisor, Entrepreneurship, Square One
Stephanie Yong, Design Thinking Specialist
Erin Bokshowan, Partner, MLT Aikins
Devin Dubois, V.P. Legal and Regulatory, Blue Sky Hemp Ventures
Courtney Milne, Dominos Franchise Owner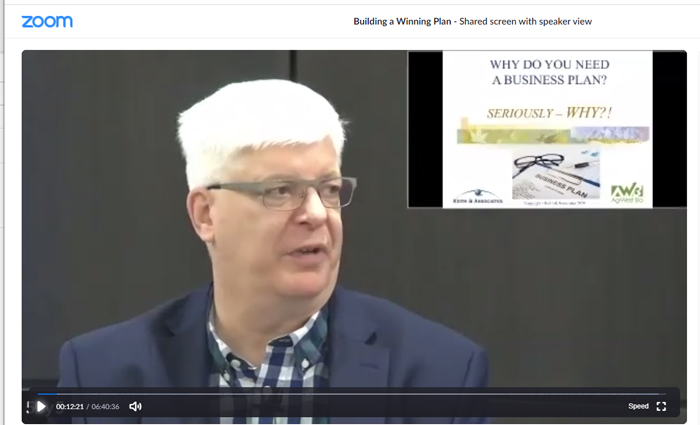 The entrepreneurs went through an application process to determine if the program was right for them. Only Saskatchewan based entrepreneurs could participate, and companies had to be early stage: at ideation, business planning/ feasibility stages; or pre-revenue and market entry stage. (A second Ag-West Bio program called "
Building Entrepreneurial Leadership
" offered training to companies that are more advanced in development.) 
Workshop topics included:
Ideation fundamentals, assessing feasibility, and communicating your plan
Creating a Strong Company
Understanding Financial Statements – what do they tell you? (NOT an accounting class)
Financial Statement Keys and Ratios, and Introduction to Business Modeling
Develop an initial Business Plan with Impact!
 
Brad Bly says, "Participating entrepreneurs were as diverse as the Saskatchewan value-added agriculture industry itself, and I was impressed with the energy and engagement of all of them."
Lindsay Janzen took part in the workshop, and offered this comment: "I wanted to once again thank you for the extraordinary workshop last week. Each of you did an amazing job and I feel so lucky to have been able to come and take in all that valuable information (and yummy food). You haven't seen the last of me!"
Photo: Corey Keith, Keith & Associates