Plans are solidifying for ABIC 2014, hosted by Ag-West Bio in Saskatoon, and taking place October 5–8. ABIC is the premier global meeting that promotes innovation in bioscience to ensure sustainable food, feed, fibre and fuel security as the climate changes. With several months left to finalize the program, we are pleased to announce our conference themes and some of the exciting plenary and session speakers who have confirmed. ABIC 2014 will provide a forum for discussion and analysis of several themes and issues that are familiar to everyone involved in biosciences. Each of the four days of the conference will focus on a different theme:
Global Challenges and Issues related to Agricultural Productivity
Innovation for Global Food Security
Strategies for Agriculture Innovation
Leadership for Successful Innovation
Wilf Keller, Chair of the ABIC Foundation and Ag-West Bio's President and CEO, says that science will play a greater role than ever in creating solutions, as climate change creates unstable weather patterns, and the population grows. "The ABIC 2014 themes were chosen to reflect the most prevalent questions within the industry, such as, how can the biosciences mitigate some of the predicted challenges?"
Speakers for ABIC 2014 The steering committee is working to bring the highest calibre speakers to Saskatoon for the 14th edition of ABIC. A total of 42 plenary and session speakers will present at the conference, including: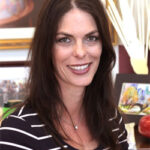 Julie Borlaug Kicking off the event will be a plenary speech by Julie Borlaug, Associate Director of External Affairs at the Borlaug Institute for International Agriculture at Texas A&M University. Julie is the granddaughter of Nobel laureate Norman Borlaug, known as "agriculture's greatest spokesperson," who devoted his life to improving agriculture and food security in developing countries. Julie works with the Borlaug Institute to continue her grandfather's legacy and lend a voice to his desire to see more successful collaborative partnerships between the public and private sectors in order to ensure the continuation of breakthroughs in international agriculture. She begins the conference by addressing the theme of global challenges and issues related to agricultural productivity, exploring opportunities available through innovation, education and outreach, and technology in addressing these challenges.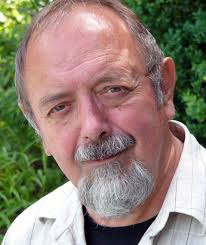 Ingo Potrykus Discussions on innovation for Global Food Security will be launched with a plenary speech from Ingo Potrykus, professor emeritus of the Institute of Plant Science at the Swiss Federal Institute of Technology, and co-inventor of 'Golden Rice'. After a career devoted to the development of crops related to food security in developing countries, Dr. Potrykus has been spending his "retirement" promoting 'Golden Rice' in a humanitarian initiative to deregulate it and make it available free of charge in developing nations in an effort to reduce global vitamin A malnutrition. He will discuss the process of moving 'Golden Rice' to commercialization.   Bert Vandenberg Local plant breeders will be speaking on crop development closer to home: Bert Vandenberg, plant breeder with the Crop Development Centre, NSERC Industrial Research Chair in Lentil Genetic Improvement, and a professor in University of Saskatchewan Department of Plant Sciences will be hosting a session on pulse improvement. His research covers such areas as disease resistance, improved quality, herbicide tolerance, and other factors that lead to higher yield value for lentil crops.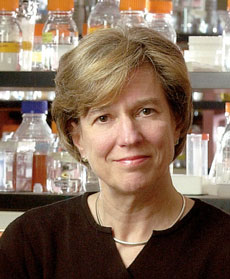 Nina Fedoroff ABIC 2014 will wrap up with another series of heavy-hitting plenary speakers discussing Leadership for Successful Innovation. Headlining the day is Dr. Nina Fedoroff, Distinguished Visiting Professor at the King Abdullah University of Science and Technology (KAUST) where she is establishing a new Centre for Desert Agriculture. Dr. Fedoroff has made major contributions to our understanding of the molecular biology of plants and to the mechanisms that most plants use to cope with stressful environments. She is also active in popularizing genetic research with the public, having authored Mendel in the Kitchen—A Scientist's View of Genetically Modified Foods.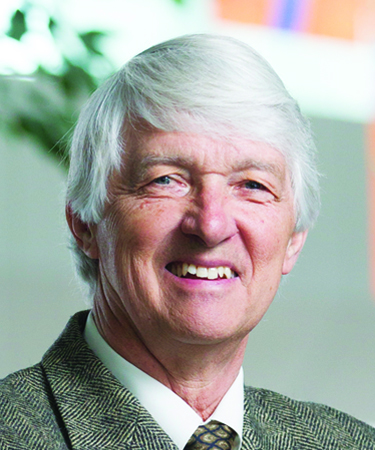 Roger Beachy As founding CEO for the Global Institute for Food Security in Saskatchewan (GIFS) Dr. Beachy had the important task of laying the groundwork for the new organization. He had prior experience in this area, as the founding director of the Donald Danforth Plant Sciences Center in St. Louis, MI. Today, he is founding director of the World Food Center at the University of California, Davis, but retains his Saskatchewan connection as GIFS as Senior Consultant. Beachy's work in virology, plant biology and biotechnology includes developing the first genetically modified food crop, a tomato modified for resistance to virus disease. His plenary talk wraps up ABIC 2014 with the theme "Meeting the Challenges for Global Food Security."
Headliners at ABIC 2014 reinforce the conference's position as a world-renowned event for the bioscience sector. Saskatchewan, Canada's 'breadbasket' and the birthplace of canola, as well as the location of the first ABIC in 1996, is the ideal location for this exciting opportunity for global leaders in Ag Biotech to meet, network and learn. 
Keep your eyes on www.abic.ca/abic2014 as the exciting program develops!
Register for ABIC 2014 today to take advantage of early bird benefits!