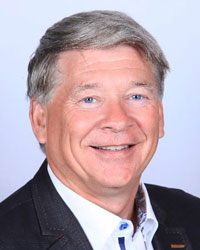 Know GMO
An uplifting discussion about food
A lecture by Robert Saik
CEO of Agri-Trend (biography)

7:00 pm Nov. 4, 2015
Neatby Timlin Theatre 
Arts Building, 
University of Saskatchewan
Saskatoon, SK

Do you know GMO?
Where obesity collides with world hunger and credible information
seems to be drowned out in the noise, the debate around what we eat and how it's grown continues to escalate.

Rob's presentation will take us around the world for a powerful
and compelling firsthand look at the people, the ethics
and the science behind the myths and the mystery of our food. 

Event sponsors:
ABIC Foundation
Innovation Saskatchewan
Saskatchewan Ministry of Agriculture 
Ag-West Bio
SaskCanola
Genome Prairie
Global Institute for Food Security
Sanofi BioGenius Canada
GMO Answers
There is no charge for this event. 
No registration required.

Learn more about Know GMO – the movie