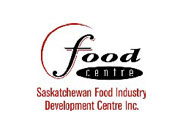 To ensure Saskatchewan food processors are well equipped to compete in the marketplace, the Sask Food Centre has vamped up its training services with workshops, onsite HACCP assistance, food safety system development and online training.
Please click here to visit the Food Centre website for a full listing of upcoming workshops 
Implementing Hazard Analysis and Critical Control Point (HACCP) into Food Processing Operations – 2 Day Workshop
November 4-5, 2014
9:00 am to 5:30 pm
This course will assist participants in learning how to analyze, develop, implement and maintain effective Prerequisite Programs and HACCP plans into their operations.
Internal Auditor & Audit Readiness Workshop
Gain the knowledge, confidence and qualifications to conduct an internal audit.  Becoming a recognized internal auditor is a requirement for all GFSI programs.  With this interactive course, you will complete individual and group case studies, lecture time and actual interview time to development question skills.
November 6, 2014
9:00 am to 4:30 pm
Both workshops take place at the Food Centre on the University of Saskatchewan Campus:
Food Centre (Peterson Building)
54 Innovation Blvd
Saskatoon, SK