Up to $20,000 to hire a recent graduate in a bio-related position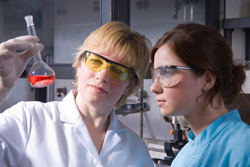 There are thousands of new biology and life science graduates entering the workforce this spring. The Canadian government is looking to simultaneously help post-graduates find work and help Canadian companies hire the talent they need to grow their business.
To facilitate this goal and support the biotechnology sector, the government has recently renewed funding to the popular hiring program, BioTalent Career Focus.
This program supports companies in hiring recent post-secondary graduates in positions related to biotechnology, biology, life sciences, and agriculture. Successful program applicants will be provided with up to $20,000 in wage subsidies for up to 50% of a new hire's salary. Whether your company needs research assistants or someone to market your new biotechnology, there's a funding opportunity available.
Applicant companies must be in the private sector, Canadian, and looking to hire a new full time employee in a position broadly-related to biotechnology. When considering candidates, companies must hire post-secondary graduates who have graduated within the last three years and are under the age of 30.
It's time to sit down, put your daily work aside for a moment, and hunker down to write a grant application.
The trouble is that you have 300 other things to do and even though it would be really nice to get an extra $20,000, you just don't have the time for all those forms. There is help to navigate through this process, such as BIG Funding Inc. (BFI), a member of the Business Improvement Group, a group of companies that looks to find funding for companies through SR&ED, tax credits, and grant programs.
For more information about support with fundraising, check AWB's funding resources list.