Women in Bio: Network with us!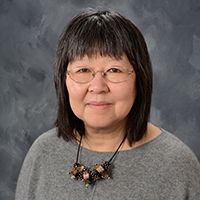 July 13, 2022 – 4:00 – 5:30 pm
In-person at Boffins Event Centre, Saskatoon SK
Are you a women involved in bioscience, agri-food, or agriculture and looking to build your network of other women working in the industry?
Join us at The Knowledge Farm for Women in Bio events!
This event will feature a short presentation from Dr. Karen Tanino, researcher and professor in the College of AgBio at the University of Saskatchewan and one of the seven 2022 Influential Women in Canadian Agriculture.
https://www.agwomen.ca/introducing-your-2022-influential-women-in-canadian-agriculture-2/
REGISTER https://www.eventbrite.ca/e/365929855047
Bio: Dr. Karen Tanino is professor at the University of Saskatchewan. She completed her B.Sc. (General Biology) in 1981 and M.Sc. (Crop Science) in 1983 at the University of Guelph, graduating with her Ph.D. (Horticulture Science) at Oregon State University in 1990. Since 1989, she has been a faculty member of the Department of Plant Sciences, College of Agriculture and Bioresources, USask, focusing her research on plant abiotic stress physiology, publishing on a wide range of crops from wheat to trees. Hers was the first plant sciences group on campus to use the Canadian Light Source. She has written over 122 publications and several books. She also initiated and founded the Prairie Horticulture Certificate Program, a home study-based program across a consortium of four prairie universities and colleges with an enrolment of over 4500 students since its inception. She chaired/co-chaired several provincial and international food security conferences, is the manager of Gardenline, and the academic advisor for the Horticulture Science degree program.