What's a better way to kick off a week of celebrating science than with a great meal focused on Saskatchewan food innovations? Enjoy a healthy brunch featuring interesting and innovative foods from Saskatchewan.
This is a free event. Registration required – space is limited.
This Global Biotech Week event is supported by:
Food Centre |  Ag-West Bio  |  SaskCanola |  Western Economic Diversification Canada
Bioriginal |  CanMar Grain Products  |  Prairie Plant Systems  |  SaskFlax  | Innovation Place
Saskatchewan Polytechnic  | Okanagan Specialty Fruits
Innovation Place Tours
So what's happening at Innovation Place? 
Take a guided tour to meet some of the bioscience companies housed in the beautiful technology park!
West doors of the Atrium, Innovation Place
111 Research Drive, Saskatoon SK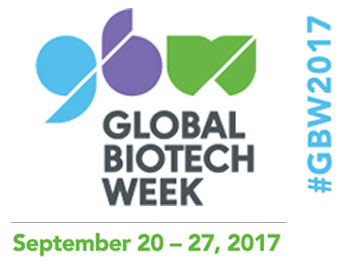 This Global Biotech Week event is supported by:
Western Economic Diversification Canada
Bioriginal
Click here to see all Saskatchewan Global Biotech Week events