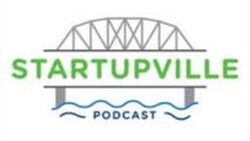 This special Global Biotech Week edition of the Startupville Podcast is brought to you by Innovation Place and Martin Charlton Communications.
The Biotech Week edition features interviews with Rob Henderson (BioTalent Canada), Jay Robinson (Global Agri-Food Advancement Partnership) and Conrad Nixon (Back to YouRoots). Listen to the special episode during GBW 2021. ​
Hosted by
Innovation Place & Martin Charlton Communications
Supported by
Ag-West Bio
​Global Institute for Food Security
​The Canadian Light Source
BioTalent Canada
NRGene
Visit globalbiotechweeksask.ca for the full list of events!