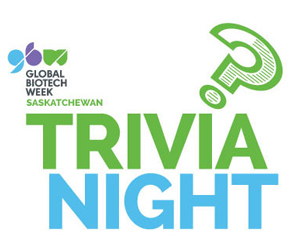 7:00 to 9:00 pm CST (SK time)
Online or at Louis' Pub, Saskatoon SK
What does DNA stand for? What does it do? What is a GMO?
Go ahead and flaunt your knowledge of nucleotides at this fun, free event. This is not a science test! Categories include music, pop culture, history and more!
Pull a team together, or go solo and compete for cool prizes!
Supported by:
​Farm & Food Care Saskatchewan
Ag-West Bio
​Global Institute for Food Security
Visit globalbiotechweeksask.ca for the full list of events!