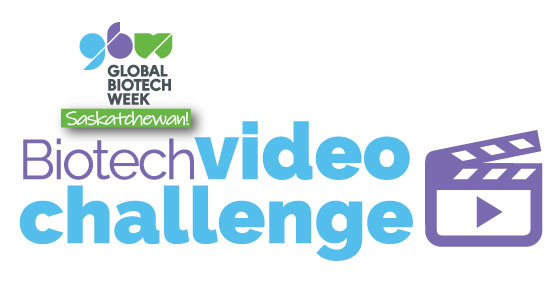 Open to students in grade 6 through 12, this one-minute TikTok-style video challenge focuses on explaining a science concept in a clear, concise, and creative way. Each video will focus on a bioscience topic (agriculture, biotechnology, vaccines, animal and human health, etc.).  We'll launch on September 28th with an online event that will give all the details of the Challenge!
Register by October 5th
Deadline for submitting videos: October 28th.
Video Presentation: November 4th.
Supported by
Innovation Place
​Ag-West Bio
​Global Institute for Food Security
​​The College of Agriculture and Bioresources
Vaccine & Infectious Disease Organization (VIDO)
Genome Prairie