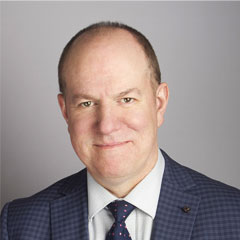 Join Rob Henderson, president and CEO of BioTalent Canada, to learn how you can:
Reduce your risk of hiring through wage matching programs 
Build the right team through proven recruitment tools
Connect to the national bio-economy network
Contribute to future development through research
Access unique benefit and compensation information and services.  
Learn how Ag-West Bio members can access special HR services and discounts
BioTalent Canada programs:
Science and Technology Internship Program – Green Jobs
Science Horizons Youth Internship Program
Student Work Placement Program
BioTalent Canada is the HR partner of, and a catalyst for growth in, Canada's bio-economy. The organization's engagement with employers, associations, post-secondary institutions, immigrant serving agencies and service providers has built a dynamic network that is strengthening skills, connecting job-ready talent to industry and creating opportunities.
BioTalent Canada has a successful track record of delivering wage subsidies/career placements to help employers reducing the risk of hiring and for talent to gain the skills they need to work in Canada's bio-economy. Over 1,700 students, new graduates and newcomers have been placed in jobs through BioTalent Canada's wage subsidy programs since 2005.