Do women face barriers in biotech?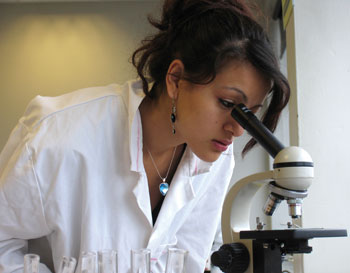 Since 2008, there has been an 11.5% decrease in the number of biotech companies who employ women. However, the industry is currently experiencing a skills shortage even though 60% of life science graduates are women.
What is causing this?
Participate in this BioTalent Canada study to help identify the challenges women face entering and working in the biotech industry.
All perspectives are valuable
Students wanting to enter the industry
Biotech employees
Biotech employers
Participate to:
Make a difference
Help women advance in biotech
Have all perspectives included
Contribute your ideas to a practical action plan
Be entered in a draw for an iPad mini!
Take 25 minutes and have an impact!