Due to her own experiences shopping in grocery stores, and the economic challenges faced by so many Canadians – especially right now due to COVID-19 – Melanie Morrison created BetterCart, a platform that amalgamates and compares prices across grocery stores.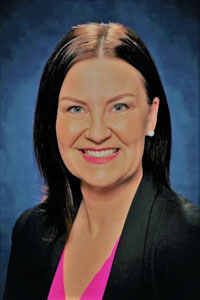 Morrison says that "BetterCart can save consumers hundreds of dollars on their grocery bill. By knowing where groceries are offered for the best price, people can save a lot of time." BetterCart helps people make quick comparisons across stores so they can "shop more smartly than ever before."  
BetterCart Technologies Inc. joined Co.Labs, Saskatchewan's first tech incubator located at Innovation Place in Saskatoon, after having won their Co.Launch Program in the spring of 2019. On May 8, 2020, BetterCart became compatible with all mobile devices and simultaneously launched a sub-app called What's In Stock, which is designed to help people find those hard-to-get items at the grocery store.
What's in Stock is available for anyone across Canada to use. After entering your postal code, you receive a list of your local stores, and you can check whether there is "a lot," "a little," or "none" of the items in question. As a response to COVID-19, the What's in Stock? feature helps people avoid making unnecessary trips to the grocery store for products that are not available. The feature also provides people with an opportunity to "pay it forward" whenever they update the stock levels after they grocery shop, helping themselves and their communities stay safe.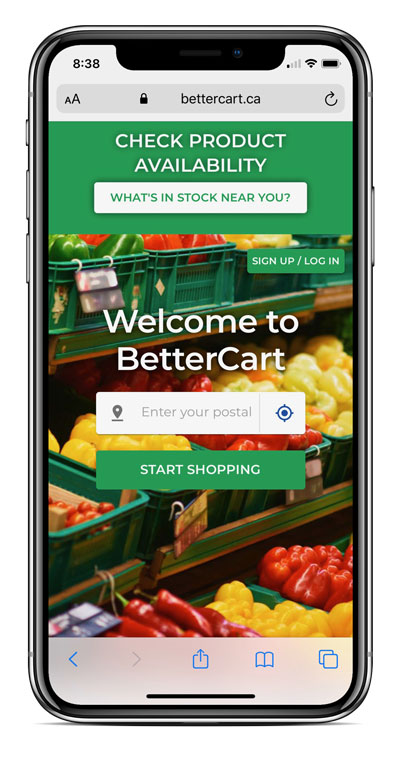 Since becoming mobile-ready, BetterCart is seeing a surge of people who are interested in saving money at the grocery store, and large numbers of people who also are accessing and updating the What's in Stock feature. "We're starting to market locally – in Saskatoon, Regina, and across this province – because this is where I am and this is my own backyard. This is what my team and I know. And so we are putting all of our effort into making sure that we get it right in this province."
As BetterCart's technology continues to develop, there are connections and partnerships that Morrison would like to build. Specifically, Morrison hopes to partner with local brands and farms to introduce alternative options to consumers on the BetterCart platform, and support ethically and environmentally sustainable local food producers across Canada.
Morrison says "Our team is really passionate about amazing local companies that have created really incredible products. Our goal is to become the platform that would help create awareness of products that we know are of interest to grocery shoppers, and for those in particular who want to buy locally and support companies in their own cities and provinces."
Through discussions with food producers, Morrison understands that creating awareness of products new to the market can sometimes be challenging for brands of many sizes. Morrison would like food producers, particularly in Saskatchewan and the other Prairie Provinces, to think of BetterCart as a vehicle that can help promote their brands and create product awareness. 
Morrison and her team of five are looking forward to the next six months, and the opportunity to accomplish the goals they have laid out for BetterCart. "We are really looking forward to learning as much as we can from local companies across the prairie provinces, and engaging in conversation about the ways in which we can help them advertise their products and tell their digital story," she says.