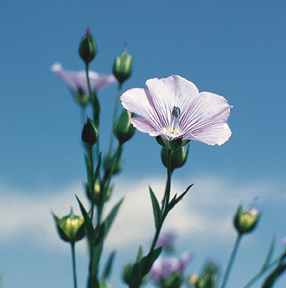 Genome Prairie and the Total Utilization Flax Genomics (TUFGEN) project are hosting the Annual Flax Research Workshop on February 26, 2013 at the Sheraton Cavalier Hotel, Saskatoon. This workshop will highlight the latest developments in flax research while providing valuable opportunities for networking. Mark your calendar with the following details:
Tuesday, February 26, 2013, 8:00am – 5:00pm (PGDC reception to follow).
Registration includes breakfast, lunch and entry to PGDC Reception.
A block of rooms has been reserved at the Sheraton for the nights of February 25 and 26 at a rate of $165/night. To make a reservation, please call 1-888-627-8184 and mention Genome Prairie. Reservation must be made no later than January 28, 2013. Register today at http://www.picatic.com/flaxresearch     For more information, contact Daniel Ramage (306-668-3577) at Genome Prairie.