Note: due to the COVID-19 outbreak, this event is being postponed. Please check the event website for updates!
Agriculture in the City returns April 4, 2020 to the Lawson Heights Mall in Saskatoon, SK.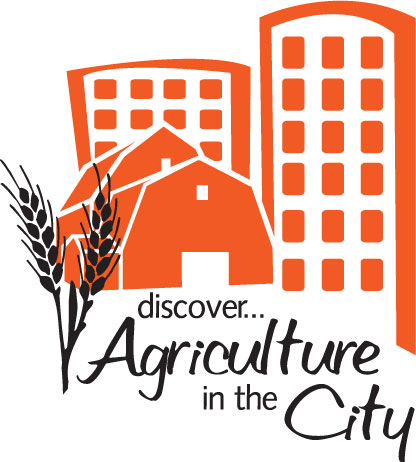 This family-friendly agriculture themed event allows participants to explore Saskatchewan's food production sector in a fun, educational, hands-on environment. The goal is to identify connections between the food we eat and the farming practices, technology and science used to bring it to our tables. 
Saskatoon is a hub of ag-biotech research and development and Saskatchewan farmers produce over 50 percent of Canada's lentils, chickpeas, durum wheat, mustard, flaxseed, dry peas, canola and oats.  Fewer and fewer Canadians, less than 3% today, have any connection to modern agriculture and the growing divide is being filled with questions about where food comes from and whether or not it is safe. Ag in the City strives to bridge these gaps and help consumers make informed decisions about their food options while recognizing the value and abundance of Saskatchewan grown products and our province's contribution to the worlds table. 
The one-day event features a trade show, main stage cooking demonstrations, food sampling and hands-on demonstrations and activities set up in the main aisle of the mall. The many activities and educational sessions are organized into different zones: come and find your favourite!
Animal Agriculture Zone
Learn about the role that farmers play in providing our food through responsible animal agriculture at the highest level.
Crop Zone
Learn about the production of the cereal, oilseed, pulse and specialty crops that provide us not only with food, but many other daily-use products that may surprise you!
Food Zone
Want to know more about where your food comes from and pick up unique and interesting tips and tricks for its use and preparation? Welcome to the Food Zone, where it's all about making food fun, safe and nutritious!
Kid's Zone
Agriculture gets 'up close and personal' in the Kid's Zone, with live chicks and piglets, hands-on educational activities, entertainment, face-painting and more!
Science Zone
What does a lab coat have to do with a field of wheat? What does DNA look like, and how can I extract my own personal DNA sample? What makes Saskatoon an ag-biotech hub? These audience-interactive displays will answer these questions and more.
The main stage will feature an agriculture trivia game show and cooking demonstrations with celebrity chef and radio personality Mark Loshack of Rock 102 and "Cooked with Shack." With the help of his sous chefs he will turn Saskatchewan grown ingredients into delicious dishes for the audience to sample. Farm & Food Care Saskatchewan Executive Director, Clinton Monchuk, will host the fun and informative Agriculture Trivia Gameshow where audience members can test their knowledge of local foods and win cool prizes, including mall gift cards.
Farm & Food Care Saskatchewan, with the help of key collaborators and partners like Ag-West Bio, manages Agriculture in the City. Special thanks to Ag-West Bio, Agriculture in the Classroom, SaskCanola, SaskPork, SaskMilk, SaskEgg and the SK Cattlemen's Association, as well as the other sponsors and supporters of Agriculture in the City.