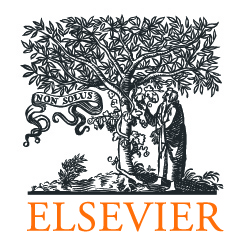 Do you know what research is being done in your commercialization area?
Gaining access to this information could affect your commercialization strategy and have a huge impact on your company. Hundreds of research papers are available online; unfortunately, it is generally much too expensive for small and medium enterprises (SMEs) to access online journals.
Ag-West Bio is encouraging the creation of a consortium of SMEs in order to gain access to these valuable online resources, such as those offered by Elsevier.
Please join us for a presentation by Elsevier representatives to better understand the value of this resource.
November 14, 2014
Candle-Span Room, Innovation Place
111 Research Drive, Saskatoon
11:30 – 12:00 Lunch and networking
12:00 – 14:00 Presentations
*lunch and refreshments will be provided
"Involving Customers in the Innovation Process – The Value of Co-Creation"
Delivered by Jeff Honious, Vice President Innovation, Reed Elsevier
"The Value of Paid Search vs Web Search; A Comparison of Productivity"; third-party research
Delivered by Sharon Malakoff, Customer Consultant, Elsevier
Elsevier product portfolio presentation
(Science Direct, Scopus, Embase, PharmaPendium and Reaxys)
Delivered by Peg Renery, Account Manager, Elsevier
To register, please contact Alissa Sorowski (Alissa.Sorowski@agwest.sk.ca)